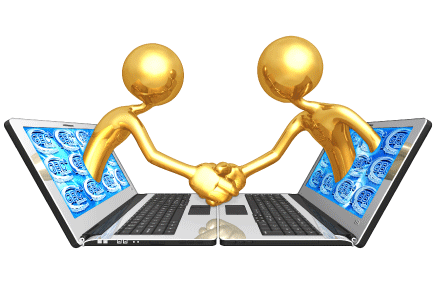 Taking the next step to bring your business to the ever-changing platform of the Internet can be overwhelming and confusing.  Where do I start?  How do I reach people? Who will help me? CVA has the answer to all of those questions and can help you take your business to the next level.
I recently had the pleasure of helping a client take the plunge and bring her business online. This client already had a successful "real world" business and was looking to expand her reach, and to create a necessary online presence for herself. She found that more and more people were asking her where they could find information about her and her products online, and she came to the realization that… well, they couldn't. She also understood that this was holding her back and limiting her potential.
Here is where I came into the picture. Having never worked with a virtual assistant before, she found herself unsure of what tasks she could delegate, what systems could be used to help track projects, and how to stay organized as a team, while never being in the same physical location with me.
So, I did my best to make the client feel comfortable and at ease with using a virtual assistant. I made it a priority to show that the success of her business was just as important to me as it was to her. I was available to answer any questions she had with complete and detailed answers, and I ensured that her tasks were handled promptly and guaranteed quality work each and every time.
One item I brought to her attention, was the use of an online project management system. This not only helped get us both on the same page and organized, but it allowed her to see how her purchased retainer hours were being used. This in turn helped build trust and made her feel truly supported. The project management system helps us keep track of current tasks, communications, and even allows us to have a space to put ideas for future projects or goals.
During the short time that we have been working together, I've kept my client and her business a top priority. We're able to bounce ideas off of each other, have open and honest conversations about how to build a presence online, and work towards a successful direction for her business. Together, we will be taking her business to the next level online!
Photo Credit: clipartbest.com